Anna's House Foundation
The Anna's House Foundation provides an exceptional, personal network of support for families caring for children in foster care, and the unique needs these children share. We offer a future of hope and faith to foster families by providing support, training and resources as well as housing in a Christian foster care community in Luther, Ok.
Of the approximately 11,000 Oklahoma children in foster care, about 2,500 live in Oklahoma County. Over half of those are under age six. On average, children are moved more than three times within their first year of state custody.
Our mission is to provide immediate, stable, loving homes to the youngest children in state custody. The goal of The Anna's House Foundation is to recruit and support Christian families who open their homes at a moment's notice to give immediate shelter, comfort and love to the most vulnerable among us. We partner with Angels Foster Network to provide the highest level of care in Oklahoma County.
Oklahoma Masonic Lodge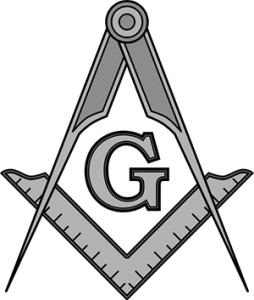 The Masonic Charity Foundation of Oklahoma is the primary charitable and educational organization of Oklahoma Freemasonry. As a 501-(c)-3 organization, we support many programs in the State. We feel a special responsibility to care for our members, of course, when age or illness or disaster have given them extra burdens to carry, but the majority of our giving goes to people who have no connection with the Masonic fraternity at all.
We have programs with Prevent Blindness Oklahoma to protect the eyesight of school children, programs which give scholarships to young men and women going to college, programs to reward academics and recognize outstanding teachers. Until changing social conditions made them unnecessary, we provided orphanages and homes for aged members. Now, our Promises Matter program extends a helping hand to many more Brothers and Sisters. One of our most important programs is the Lodge Matching Fund program. Through the program, local Masonic Lodges can raise funds for local charitable and educational needs, and we'll match the funds they raise, actually doubling the good done in the community.
There is much more to the story of the Masonic Charity Foundation of Oklahoma, we invite you to browse through the web site http://www.mcfok.org. Please consider leaving a gift to the Foundation in your Will. Such gifts are given only when you no longer have need for the funds, but they make a most important difference in the lives of thousands of people. Contributions to the Masonic Charity Foundation are tax deductible. And what those contributions "purchase" is priceless.