J.T. Holt
President
Lubbock, TX
J.T. Holt a graduate of Oklahoma State University with a Bachelors of Science in Agricultural Economics joined Land Loan Specialists in 2008. After graduation JT spent 10 years in the Farm Credit System and left his position as Vice President to become President of Land Loan Specialists.
His experience in agricultural lending includes managing a loan portfolio in excess of $35 million and 375 accounts, managing a participation loan portfolio, appraisals of both agricultural real estate and chattels, credit analysis, and working with individuals from the CEO of a Fortune 500 company to the family farmer.
Kyleigh Lucia
Closing Specialist
Lubbock, TX
Kyleigh recently graduated with a degree in Finance from Lubbock Christian University, where she was a member of the LCU Women's volleyball team for four years. After graduating, Kyleigh began her career as a member of Hall and Hall's Support Staff, and as a Closing Specialist with Land Loan Specialists.
Kyleigh acquired her love and knowledge of the outdoors from her dad, who is a wildlife biologist. She enjoys spending time at her family's ranch, and loves bass fishing and kayaking.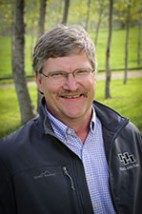 Michael S. Hall, ARA
Managing Director
Denver, CO
A third generation member of our parent company, Mike joined Hall and Hall Mortgage Corporation in 1976. Highly experienced in mortgage lending, real estate sales, appraisals and property management. He has guided the firm's relationships with agricultural lending sources such as Prudential Insurance Group.
Mike holds real estate and appraisal licenses in several states and has served as vice president of ASFMRA. He holds an accounting degree from the University of Colorado, and briefly practiced as a CPA. He and his wife have raised three children and enjoy spending time at their family home in the mountains west of Denver.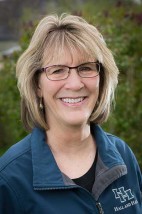 J.C. Chirila
Management Group
Denver, CO
J.C. joined Hall and Hall Mortgage Corporation in 1995, focusing initially on loan closings and is now in loan underwriting. She has been in the lending industry for almost 20 years, of which 15 years have been in the agricultural field. J.C. previously worked in The Travelers real estate department, as both a paralegal in Walnut Creek, California and as a field person in Denver. She holds a B.S. in Criminal Justice from San Diego State University and a Paralegal Certificate from the University of San Diego.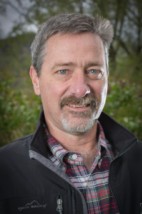 Monte Lyons
Managing Director
Lubbock, TX
Monte is responsible for agricultural lending in Land Loan Specialists southern territory and is active in Hall and Hall auctions in Texas and surrounding states. Raised on a combination farm and ranch, Monte has a broad knowledge of agricultural operations, agribusinesses, recreational property and investment rural real estate with a keen understanding of capital markets. Prior to joining Hall and Hall, he was a part of the Agribusiness Finance Group of MetLife and served as President and CEO of MONY Agricultural Investment Advisers, Inc. until MONY was purchased in 2004. Monte holds a BS degree in Agricultural Economics with an emphasis in finance from Texas Tech University and attended graduate school at Texas A&M University.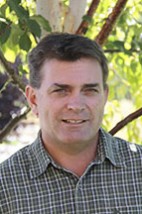 Mike McDonnell, ARA
Appraiser
Bozeman, MT
Mike was raised in Arizona and worked on large cattle ranches in the Western U.S. during his youth. With a desire to advance in the field of agriculture, Mike enrolled at Montana State University where he earned a Bachelor of Science degree in Agricultural Business and subsequently a Master's Degree in Animal and Range Science. After graduation, Mike was presented with the opportunity to enter the rural appraisal profession. He holds certified general appraisal licenses in Montana and Idaho and is an accredited member of the American Society of Farm Managers and Rural Appraisers. He is currently working towards his MAI designation with the Appraisal Institute.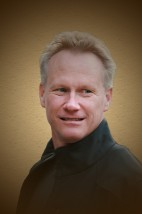 Dave Roddy
Director, Management Group
Billings, MT
A director and principal in Hall and Hall, Inc., Dave is responsible for Land Loan Specialists agricultural lending business in the northern territory but also works in the areas of retained search and ranch management. He is a fourth generation Montanan raised on a ranch in the north-central part of the state. Prior to joining Hall and Hall in 1999, Dave spent more than 11 years originating and servicing agricultural real estate loans for MetLife in the Rocky Mountain Region. Dave holds a B.S. in Mechanical Engineering from Montana State University.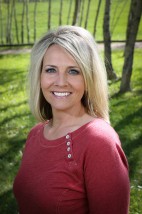 Tina Hamm
Director
Billings, MT
Tina was born in Wisconsin, but raised and educated in and around the Billings area of Montana. She studied literature before entering the work force. Tina joined Hall and Hall in the year 2000. Her career has incorporated experience in virtually all of the Company's lines of business including real estate, property management, appraisals, originating and servicing loans, and auctions. Tina is a principal of Hall and Hall and also a Director. Her breadth of experience and ever growing responsibilities bring valuable perspective to the board. She is distinguished by being the first woman in Hall and Hall's history to serve as a Director.