Idaho Farm Loans, Idaho Ranch Loans, Idaho Recreational Land Loans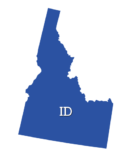 Land Loan Specialists is the expert in Idaho Farm Loans, Idaho Ranch Loans and Idaho Recreational Land Loans.
We specialize in Idaho Land Loans. This allows us to give you faster closings with expert knowledge.
Our loan programs have a wide range of products and terms. LandLoanSpecialists provides interest rates from a low variable all the way to a full 30 year fixed loan.  Our farm loan rates are very competitive in the market place, but we will earn your business with service.  LandLoanSpecialists will not be beat on our rates and terms!
Please complete the fast, free Idaho Farm Loan Application for our current rates and terms. This is a free application with no commitment or hassle.
You will be glad you contacted LandLoanSpecialists for your Idaho farm loan, Idaho ranch loan or Idaho recreational land loan. This is a promise!
Please read our testimonial page. Our current clients say it best!