I would like to thank you and your team for working with us on getting our loan for the Nolan Co. ranch. Land Loan Specialists was a full percentage point less interest than the Ag Credit's were. This 420 acre RANCH is a dream come true.
Don Hale
Recently I decided to purchase some recreational/hunting property. After looking for almost a year I was able to place a nice piece of property under contract. Now I needed a lender. I shopped around a bit, looking at banks and credit unions. None of the lenders that I spoke with had a loan option that I was willing to take. Then I found Land Loan Specialists. After one phone conversation with JT I knew this was the lender I wanted to use. Their loan options, interest rates, and customer service are much better than the competition. JT stayed in contact with me throughout the process, keeping me informed on the progress and answering any and all of my questions. I have already been recommending them to my friends that are considering a land purchase. I have always been told financing land is hard. It's not hard if you use Land Loan Specialists.
N.H.
My land loan was on the smaller side but you could not tell by the effort put into by JT and his staff. They were able to meet a very short closing deadline that even was around a holiday.  I would highly recommend JT and Land Loan Specialists.
Lance Neal
Recently, I was looking for a new financial institution that specialized in farming and ranching. We raise commercial cattle and APHA horses on 370 acres in northeast Oklahoma. I was interested in restructuring our ranching operation for my later years. Found Land Loan Specialist on line! Completed and online inquire and loan Application which was easy to use. J.T. Holt was prompt in contacting me back and was very personable in his communications. J.T. and his team worked quickly and professional helping me with a loan that was just what I needed. Rates and terms were the best I had found and the attention to detail working through the entire loan process was, "Great". I am extremely pleased with the customer services JT and the team provided. I would recommend this organization to anyone and look forward to working with them in the future.
Dannie Martin
When I made the initial call to the Land Loan Specialist I wasn't expecting to hear a kind and interested person on the other end. I had spent many days gathering information on options for my mom to refinance her loan for the family farm and I wasn't sure that I would be able to find a lender for what she needed to make ends meet. When J.T. answered the phone he spoke with confidence and reassuring words that this might be a possibility for my mom. I am very grateful I made that call and within two months we had completed the refinancing for the family farm. I would highly recommend that you just call and see what the Land Loan Specialist can do for you.
Kepple Family Farms
Our search for a recreational property to call our own took 8 months and lead us down a number of paths before we were successful. J. T. was patient through it all and was readily available to provide support every time we needed it. From pre-approval through closing, the loan process was smooth, speedy and transparent. We are quite pleased with the rate and terms we received as compared to other lenders we considered. We would certainly recommend Land Loan Specialists.
Kelly & Jamie Hart
Thank you J.T. Holt and Land Loan Specialists for all your help and support in getting my farm purchased. I have bought several properties in the past and can honestly say that the total loan process from beginning to end, was the easiest and most pleasant experience that I have ever had. I will definitely recommend you to anyone who is purchasing property.
Mike McGuire
Working with JT Holt and his team was pure pleasure from start to finish.
I was very pleased with the rates and terms offered and the level of professionalism was top notch.
I highly recommend JT and Land Loan Specialists for all your land loan needs.
Great people and a great product!
B Kelley 
After speaking with a number of local lenders that offered poor rates and terms I was fortunate enough to find Land Loan Specialists. This 320 acre farm property has been my dream for twenty years and I had no experience with a purchase of this magnitude. JT was extremely patient and helpful throughout the entire process. His experience was invaluable as he was able to provide me direction, contacts and insights along the path, along with a great rate and terms. Both he and Shawna at Land Loan Specialists were always readily available to speak by phone as needed and quick to get back if they were tied up. I highly recommend Land Loan Specialists to anyone in the market for large acreage.
Kirk Am Rhein
Recently, I found almost two hundred acres of ranch and hunting land in Marshall County, Oklahoma. I reached out to J.T. Holt at Land Loan Specialists before I made an offer in order to understand my options for a land loan. In my first conversation with J.T., I was impressed with his professionalism in seeking to understand my goals and providing options to achieve them. Once we landed on a loan option where I could estimate the expenses, I was confident in making the offer on the land.  After the sales contract was signed, J.T. quickly went into action and partnered with me to complete a very straightforward loan application which allowed us to receive a loan commitment within a couple of days. From that point forward, J.T. kept me in the loop on the progress related to the appraisal and title work. It was very refreshing to have someone respond immediately to emails or phone call inquiries which exceeded my past experiences with other real estate purchases.
Randy Blubaugh
I just wanted to express my sincere thanks and appreciation to Shawna and Land Loan Specialists for the wonderful experience I had working with you on our recent land loan refinance. Shawna and the LLS team handled every step of the process as quickly and efficiently as possible. Shawna  did a great job of keeping me updated on where we were in the process at every stage. She was very accommodating to my work schedule. I would recommend Land Loan Specialists to anyone!
Eric Leyba
My wife and I could not have had a better experience than we had using LandLoan Specialists.  Our agent, JT Holt went out of his way to ensure that a very complicated sale was executed efficiently and expedited as quickly as possible. The loan application and approval process was straightforward, clear and concise, and we were approved for our loan within a week. We now have the ranch of our dreams, that we and our children hope to enjoy for many years. I would recommend, and have recommended Land Loan Specialists to my closest friends.  They know how to get the deal done. Thanks Again.
Eric & Jordan Stabinski
Our experience with Land Loan Specialists went very smoothly. Their rates and terms were significantly better than the local banks we talked to, many who would not loan on more than 10 acres, or would treat it as a commercial loan with a short term and high interest rate. The best part was getting to deal with the same person throughout the whole process. JT was always quick to return an email or phone call, and went above and beyond to make sure we closed on time. I would not hesitate to recommend them to a friend.
Toby Baker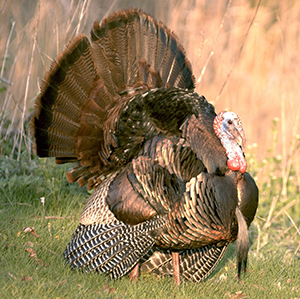 In October of 2012 I was in the market to find a piece of property for the purposes of hunting. I checked with four different lenders until running across Land Loan Specialists online. Working with J.T. Holt was a pleasurable experience and the rates and terms of the loans available could not be touched by the competition. The entire process was easy and streamlined leading to a successful closing with no surprises. After closing on my 120 acre recreational tract I was informed by my broker that an 80 acre tract was being listed that connected to my property. I wasted no time in getting in touch with J.T and his colleagues to see if it was possible to purchase this tract as well. After discussing the term options with J.T we put the ball in motion and closed soon thereafter. Without J.T Holt and Land Loan Specialists my dream of owning my own hunting ranch would not have been realized. I highly recommend them to anyone looking to purchase rural acreage.
Jay Cassels
The seller of my new farm in Oklahoma suggested we compare loan options of the lender we were working with at the time. He suggested Land Loan Specialist to us. LLS was faster, and more competitive on the loan. We chose LLS because they met our financial needs better than their competition. I recommend LLS to anyone buying rural property like we did. LLS earned our business, let them earn yours too.
T. Boyer
Garland, Texas
http://www.bossbuck.com/(Check out his site as he has products that meet the needs of our customers. And maybe it's the fact I like pics of Big Bucks!)
We have been in row crop and cattle farming for 40 years and have seen many ups and downs in the interest rates and banking industry. Working with JT and Terri at Land Loan Specialists.com was the easiest experience we've ever had in obtaining a loan. JT has a knowledge of the farming and ranching industry and understands that tax returns don't always reflect the whole picture. He is willing to go beyond the numbers and check list and talk and visit with the customer to understand their operation and what their needs and abilities are. From start to finish he was there anytime to help and answer questions. The process went just as promised. Thanks again JT and Land Loan Specialists.com for helping us through 2 years of drought!
The Nichols
Missouri
I am really glad that I was referred to you for financing the land in East Texas that I was purchasing. You were polite, professional and kept me informed throughout the process. I appreciate the respect you showed me as a customer. The rates your company charged were very competitive. The thing that I appreciate the most was that you made the process of purchasing the land easy. Thanks for helping me get my East Texas gem.
S. McGilberry
East Texas
Land Loan Specialists was great and easy to work with when we refinanced. They helped out every step of the way and what I really liked is that when i called they knew exactly who i was and what was going on without having to go through a question and answer session or account numbers,etc. in addition, when we closed , the person doing the title work was amazed as to how little paperwork was involved as compared to most closings. Thanks again.
C. Fritsche
Frohna, Missouri
Just wanted to let you know how much I appreciate your help in getting a loan on our property 460 acre farm here in Missouri. We had been to numerous banks and loan companies with no luck getting a loan. The day I contacted you everything started going right. There was never a problem or challenge that you weren't willing to tackle and work through in order to close the loan. You were always prompt with your calls and other correspondences and made the whole process very streamlined. Terms and interest rates were also better than any other agencies I had contacted. I can't thank you enough for such a great experience. It is nice to know that true caring and customer service does still exist in the lending industry!
Eric Fuchs
Mill Spring, Missouri
J.T. JUST A SHORT NOTE OF THANKS. WHEN OTHERS SAID NO TO VACANT LAND OR THEIR TERMS WERE LESS THAN DESIRABLE YOU CAME THROUGH. YOU MADE THE ENTIRE PROCESS A VERY POSITIVE EXPERIENCE, WHETHER THROUGH EMAILS OR DIRECT CALLS YOU WERE PROMPT AND MOST HELPFUL. YOUR RELAXED MANNER MADE THE ENTIRE PROCESS STRESS-FREE. WITHOUT HESITATION I WOULD RECOMMEND YOU TO OTHERS LOOKING TO FULFILL THEIR DREAM OF LAND OWNERSHIP. THANKS AGAIN.
R.K.
I purchased 125 acres w/home in rural Arkansas. Financing was needed for part of the purchase and after researching for a lender, I found Land Loan Specialists in Oklahoma. I was skeptical at first because I had no knowledge of them prior to this and had found them on the Internet. I am writing this review partly in thanks to J.T. @ Land Loan Specialists and partly to help other folks who will find themselves with similar financial needs. The interest rate was much lower than the other lenders I visited with – quite a savings over the life of the loan.
I did not have to travel to their location to transact any business; everything was handled via email or phone. J.T. Holt handled my loan and provided service over and above when addressing my needs and questions. I have learned that anytime you have something of great importance going on, you need to follow up again and again with all parties involved or the ball will get dropped somewhere and you will be the one suffering the consequences. However, I soon figured out that the one guy that I didn't need to follow up on & was one step ahead of me was J.T. He took care of everything in a timely manner, whether it was during business hours or after.
Much thanks goes in his direction. He was also a great help in bringing me up to speed on what, when, and how things should go. He not only was expedient on his end of things, but also made contact with the other parties and prodded them along when needed. I'm not sure this deal would have gone as well with any other lender. Bottom line is I feel I got the best interest rate, service, and turnaround time with Land Loan Specialists.
Michael Anderson
Thank you so much for providing everything we needed for a simple and fast refinance loan on our property. I especially appreciate the quick response time to my e-mails and phone calls. You were quick to answer our questions and address our concerns. In addition, Land Loan Specialists offered the most competitive fixed rates around making this company the ideal candidate for our land loan needs. We will definitely recommend Land Loan Specialists to our friends and family. Thanks again for making this process painless.
Troy & Kim Willmott
I received a referral to LLS and included them in a list of several other local financing sources. LLS quickly differentiated themselves from the others with excellent customer service, candid descriptions of their products, thorough responses to my countless questions (no matter how insignificant) and easily the most competitive rates by far. LLS offers exceptional flexibility in structuring its loans and rates that I do not think can be beat. Perhaps most importantly, and why I look forward to the next opportunity I have to work with the firm, LLS worked with me to address my own needs and occasional concerns in a very practical, open and honest manner. The LLS team delivered on all fronts!
Just wanted to THANK you for all the work you and your staff did on our Nebraska farm real estate loan. We had been looking to refinance our current loan to lock in a longer term rate and your website caught our eye. The information on your website was great and we were really glad we took the time to give you a call. The loan process was quick once we got all the information that you requested. I have and will highly recommend Land Loan Specialists to anyone that is looking to buy real estate or refinace exsisting loans.
Randy & Kerri Miller
Tecumseh, Nebraska
We just wanted to express our sincere thanks and appreciation to Land Loan Specialists for the wonderful experience we had working with you on our recent land purchase. JT handled every step of the process as quickly and efficiently as possible. He did a great job of keeping us updated on where we were in the process at every stage. We would be glad to recommend JT Holt and Land Loan Specialist to anyone!
Thank you again for your help; it has been a pleasurable experience.
Randy and Karla Clifton
Our recent transaction for purchase of 320 acres of pasture was handled thoroughly, professionally and reasonably quickly. The longest part of the process was a local appraisal. Paperwork was handled by email or overnight mail. I would recommend Land Loan Specialists to anyone who desires to purchase farm or ranch property.
Jim and Nancy Lyles
As a first time land buyer I was surprised when I contacted local lenders in regard to terms and rates. JT was recommended by the man who farms the property I was interested in. From the first contact he made the process easy. We discussed the details of the loan and there were absolutely no surprises in the entire process. Everything was as expected. When closing day arrived, I was a little nervous that something would come in as a hitch but all the details were completely handled ahead of time. I would give JT Holt and https://www.landloanspecialists.com the highest rating for this process.
Thank you JT.
D. Prohaska
Wichita, Kansas
St. Clair County, MO – 215 Acres
Hey JT, We just wanted to send you and everyone at Land Loan Specialists.com a note to let ya'll know how glad we are that we found your company and to Thank You for everything you did to help us get our land refinanced. Our own bank adjusted our land loan interest rate every year and it is so great to finally find a company that will lock in an interest rate and give us a choice on how many years we wanted.
JT, thanks for all the work you did to get us a good rate that fits into our future plans. We would strongly recommend to anyone that is looking to buy or refinance their land to call you!!! Take care,
Brad & Susan Holland
Thank you JT. I appreciate your help in this process. I think internet loan companies with good people behind them like yours is the wave of the future. Thanks also for the cap. I do have a friend who is looking for land and he will be contacting you after he has found a parcel.
Blessings,
Chuck Kautz
The people at Land Loan Specialists are professionals and all about getting it done! Purchasing our land was absolutely the easiest thing I have ever done. JT was ALWAYS available to answer questions. Actually, if it hadn't been for the fact that I am insecure and an information freak with so many questions(not to mention JT is just such a great guy.. easy to talk to) it really would have required only one call to give them information for the loan and one call for them to tell me everything was done! I will never consider calling anyone else. Thanks guys, you are the best!
Martin and Kelly Persons
We just wanted to express our sincere thanks and appreciation to you for the wonderful experience we had working with you on our recent farm purchase. Throughout all the years we have found no one else that is so easy to work with, is as sensitive to our needs and is as quick to respond as you are. This is why we felt perfectly confident in recommending you to our daughter and son-in-law when they recently came to us with their plans to purchase some land on which to build their home and raise their cattle. We knew that the experience would be as stress-free and smooth for them as it has been for us each and every time we have had occasion to use your services.
Please know that should we decide to purchase any more land that we will look no further than Land Loan Specialists.com for assistance with financing our plans.
Sincerely,
Audie and Brenda Price
Our experience with Land Loan Specialists was absolutely great! Everything was handled swiftly and accurately. With two busy careers and two young children, time is at a premium for our family. And LLS, especially JT Holt, handled our real estate purchase with very little effort on our end. We were also impressed by their efforts to keep us updated on where we were in the process at every stage. I would HIGHLY recommend this company and JT in particular to friends, family and associates. Thanks again!
Amber Taylor Welock
Brown McCarroll, L.L.P.
2001 Ross Avenue, Suite 2000
Dallas, Texas 75201
I APPRECIATE THE GOOD WORK YOU GUYS DID REFINANCING OUR 472 ACRES NEAR SNYDER, TX. YOU GOT US AN EXCELLENT RATE, KEPT IT SIMPLE, AND WENT OUT OF YOUR WAY SO THAT WE COULD DO ALL OF IT BY MAIL. I HIGHLY RECOMMEND YOU TO ANYONE WANTING TO PURCHASE OR REFINANCE.
THANKS
JIM LONG, PARTNER
LONG INVESCO
www.swranchsales.com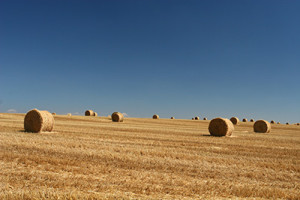 I just wanted to say Thank You for helping us with our loan. Your service was outstanding and very much appreciated. It is extremely nice that you have taken the time out of your day to send us a Thank You letter. That doesn't happen too often anymore. In the beginning we had a lot of questions and you helped us every step of the way. You all knew what you were doing and it really showed with how quick everything was being processed. We will recommend you all to everyone that we know. We will definitely use you all in the future. We appreciate everything that Land Loan Specialists has done for us.
Sincerely,
Rodney & Angie Salzman
I would like to say Thank You for all the work you did on my refinance. Everything you said that you would do, you did. Even though you are in Oklahoma and I'm in Texas, it was like you were right here next door. It reminded me of the way my Grandfather did business, with a handshake. You can't trust many people in this day and age, but I felt like I was doing business with family. I look forward to doing buisness with you again, in the years to come.
May GOD Bless,
Barry Jaroszewski
Seguin, Texas
224 Acres
Everyone at Land Loan Specialists: When I was looking for somewhere to refinance last minute, I happened upon your website. I read it over with a bit of skepticism. So my wife and I patiently worked through the process with you, believing it was too good to be true. We were treated with the utmost of respect, and politeness was second to none. Everything you said was true and more. My wife and I were very thankful for what everyone at Land Loan Specialists did for us without prejudice to us needing money for our farm. It's not always easy getting a loan for land… so at least we thought. I will definitely be giving you a call if we have an opportunity to purchase more land.
Thanks to Everyone at Land Loan Specialists,
Dan and Trisha Duehring
Few lines about my recent loan process:  I have been in and around the real estate business for 40 years, all in California, I have a brokers license and contractors license from that state and have dealt with with virtually every entity in the business, institutional lenders, mortgage brokers etc etc….
I recently relocated to Arkansas and decided to purchase a small farm and started a search for a "land only" lender,knowing no one in this part of the country, I spoke with several local lenders and several more from on-line advertisers, but no one provided more personal service, returned calls and kept me up to date on the changing financial market than Land Loan Specialists. An easy choice – I not only received exemplary service but an excellent rate and fee.Smooth transaction process and JT completed the loan and closing within our agreed to time frames.
Thanks again JT and staff – would not hesitate to recommend you to friends and family, and will call again when I decide to buy more land or build my dream cabin!
John Hardin
Professional Services Contractor
202 acres Brazoria County, Texas
Chad and I can't thank you enough for all the help Land Loan Specialists did to secure our land and aid us in the smooth transition from "shopper to owner"!In every part of the loan process we were satisfied with the efficiency and speed in which every detail was taken care of. Land Loan Specialists worked with us to make sure we were able to close on our dream ranch before the end of the year, so it ended up being the best Christmas gift we have ever had!
We are grateful for the opportunity to get to work with Land Loan and won't look any further for our financing needs.
Chad & Alena Phillips
101 acres Muskogee County, Oklahoma
I apologize for taking to long to thank you and your staff for the assistance with both of our loans in 2008.  Also, please personally thank all parties involved in the appreciation gifts sent during the holidays, yet another example of Land Loan Specialists commitment to building long term relationships.
I trust you and all of your staff will have a prosperous year and I have no doubt the Lord will continue to bless the company based on the actions and experiences afforded the Smith family.
Again, thank you!!
Mike Smith
Recreational Timberland Land Purchase
285 Acres
Land Loan Specialists guided us through every aspect of our timberland purchase—from initial offer, to contract review, to appraisal, to title review, to closing. The careful research and conservative practices of Land Loan Specialists added a depth of confidence and security to our transaction.We felt that our Land Loan banker was equally a trusted financial adviser throughout the entire process. Little did we realize how complex a timberland purchase like ours could be; however, Land Loan Specialists were a constant source of encouragement and guidance. In fact, the only time we lost touch with our banker was right at the closing when a tornado, followed by 3 days of flooding knocked out all electricity in his office.
Fortunately, cell phone contact was restored and the sale progressed without pause. For us, that communication in the middle of a calamity is the most vivid testament to Land Loan Specialists personal attention and service.
John Peel
I just wanted to thank you for all your help in securing my loan, for my new farm in Kansas. You made the whole process painless.
Bill Leonardi
Finding an agriculture lender, with knowledge and understanding of big operations in todays markets is tough. But finding a lender to accept somewhat of a higher risk is even tougher.  One day we did a search on the internet for ag loan specialists and submitted general information to 6 different companies. They were one of the few that replied and asked for more details of what we were looking for. From day one, Land Loan Specialists.com was a great pleasure to deal with. Very knowledgeable and thorough. What was most impressive was the speediness and ease from day one to the closing day!
Steven Moore
Land Loan Specialists.com,
As an educator, retired farmer and investor, it is refreshing to do real estate financing and process management with Land Loan Specialists.com. They are real experts who facilitate my best interests with great speed in answers to questions and completion of paper work. They have the latest information on what works most economically.
Dick Unruh
Dear Land Loan Specialists.com,
I just want to thank you and your staff for the excellent job you did in getting our land deal done. Over the years, I have done a number of real estate transactions and the financing and process management that you provide is absolutely the best I have ever encountered. From the application process all the way through the closing, it was apparent that you focused on your customers needs and delivered a great service.Therefore, it is without any hesitation that I would refer you, your firm or your services to anyone looking to finance a real estate transaction. Even with good credit, it is difficult to find the kind of flexibility that you offer in loans and the willingness that you demonstrate to make a deal work. Once again, thank you to you and your staff and I look forward to working with you again in the future. You have a first class organization!
Sincerely,
Steve Fisher, President
Open Options, Inc.
Dallas, Texas
www.openoptionsinc.com
Land Loan Specialists.com is a highly professional guide to doing the right thing. They advise with an open mind never making you feel pressure while answering questions as clearly and concisely as possible. Financing and/or refinancing is stressful enough without worrying about what one has been told to be fact or fiction. Their sense of humor adds life to the whole process, a process that, in and of itself, needs a relief valve.Actually, they gladly takes their profession to the limits, making sure one understands all aspects of the venture as well as guiding, when asked, client in the additional aspects of the financial venture being taken.
Would I use Land Loan Specialists.com again? You bet!
Do I recommend them? I already have.
So, I thank you, for not just being a lending agent but, also, for being a patient teacher/guide during this entire experience.
JoAnne Guthmann
To whom it may concern:
Somewhere in early June, I put a deposit and got a contract on a 200 acre tract of land in Southeastern Oklahoma. I began searching the internet for lenders for the balance of the money that I needed to borrow for the purchase.After making contact with several institutions in Oklahoma and surrounding states, I found Land Loan Specialists.com. They were able to give me the best rate and the terms that I wanted to make the sale possible.
Throughout the entire transaction, we corresponded via e-mail, fax, and phone. The entire process went off without a problem and the sale was passed and loan made for the exact terms we had agreed on.
Sincerely,
Dr. Charles Thibodeaux
Finally, I found a lender with competitive rates and firsthand knowledge of farming, ranching, livestock and hunting. With Land Loan Specialists.com you get expertise and down home service all in one convenient package. What a concept!
Jeff Cohlmia
Mountain High Outfitters
Albuquerque, New Mexico
Horse Farm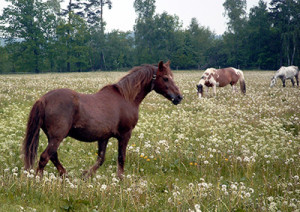 It was a pleasure to find Land Loan Specialists.com! Working with local banks and young bank managers who have a college degree without any business or banking experience was a lesson in frustration. I had just about given up. That's when I found Land Loan Specialists.com. They have convinced me they are a farm loan lender who cares. The interest rate was much lower than we had expected, based on quotes from our local banks and the closing cost were also less than expected. I would highly recommend Land Loan Specialists.com to anyone looking for a farm loan.
Sincerely,
William R. Green
President/CED
Energy Enterprises, Inc.
To whom it may interest, I have recently closed a rural loan with Land Loan Specialists.com and would recommend them to anyone. The process was so well executed and professionally transacted it was almost seamless, not to mention the attention to detail and personal attention reminded me of the way banking relationships used to be. When it is time to make another purchase I will not shop for a lender, I have found the best!
Mike Smith
Thank you for your competence and perseverance to meet the closing deadline for the purchase of our land. The landowners wanted to close in such a short period of time that it was almost impossible to coordinate the appraisal and survey before our closing deadline. You went above and beyond my expectations and we closed before our deadline.Thanks again for making our dream of owning land come true!
Richard and Heather Collins
Farm Loan
Just wanted to let you know that I am glad that I chose to do business with you!My local lender thought they were the only game in town since nobody else would lend to land owners. My local loan officer figured he could overcharge me on fees and demand high rates. In fact, I was so frustrated with my local lender that I went searching to see if there were alternatives. That's when I found Land Loan Specialists.com on the web.
They gave me a much lower interest rate, about 1/2% lower, and their fees were 50% less than my local lender. Not only did I save a bundle of cash, but these guys bent over backwards to work with me. They wanted my business and worked hard for it. I am used to lenders making me work to be their customer. They worked to please me.
I wanted to check them out for myself. I hired a lawyer to make sure the loan docs were legitimate, and they were. In fact, they used the exact same deed of trust that the local lender used here. To anyone who wants to save money and heartache, I would heartily recommend Land Loan Specialists.com.
Kind Regards,
John Avina
Abraxas Energy Consulting
Strawberry Farm Loan
Our entire family wishes to thank you for helping us obtain our dream of owning a 20+ acre parcel. You made the transaction a fast and smooth process. Please be assured that when we find another parcel, we will be contacting you.Thank you again, for you professionalism.
Eduardo and Gladys Espinoza